PhD thesis topic
Understanding the partly invisible: how to excite students and the general public of plant chemistry
Main aims
I will divide my PhD into four work packages that are all linked to each other. The work packages are:
Chemical and biological phenomena of the spring plants,
Chemical and biological phenomena of the autumn plants,
Chemical, biological and pharmaceutical aspects of plants of the botanical garden,
Web-based platforms to attract students and the public to plants and chemistry
Each work package will contain tasks for different age groups and skill levels. The tasks are divided to four different levels of execution that will contain:
Very easy tasks suitable for children of all ages
Relatively easy tasks for the school lab or the Ruissalo School of Nature
More demanding chemistry measurements done with our mobile equipment of the opiLUMA lab
State-of-the-art chemistry done with NCRG's state-of-the-art instruments
Motivation
In my PhD work, I will create tools that show students of all ages and even the general public examples of the role of chemistry in different plant biological phenomena. It is known that students' interest and motivation in natural sciences in general is low. For example, PISA-study in 2015 showed that, compared to other countries, Finnish students were eight least interested in professions in natural sciences. In addition, the general public has very little chances to get excited of plant chemistry and to learn about natural compound chemistry since it is usually not made visible in e.g. television programs and textbooks. That is why it is important to create exciting learning experiences for people of all ages. My teacher training studies with my studies in chemistry and the work experience in both fields will make sure that this work will be executed with high quality both chemically and educationally.
Results so far
The second part of my PhD, laboratory experiments with autumn plants, has been developed and tested with 34 upper secondary school and university students. The work starts with sample collection and continues with extraction of anthocyanins and carotenoids. The pigments are separated by liquid-liquid extraction and the concentrations are recorded by a portable spectrophotometer. Anthocyanins can be analyzed further by a rapid UPLC-MS/MS method to classify them into six different groups of anthocyanidin derivatives. The laboratory experiment will be published in a chemistry education journal in 2019.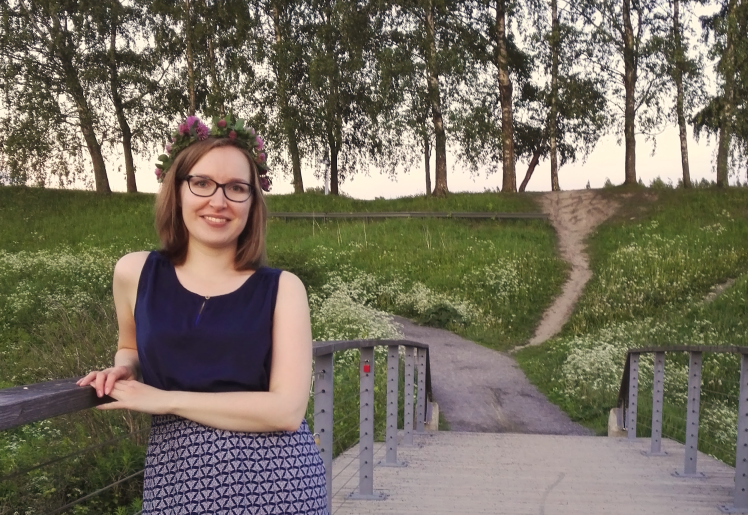 Marianna Manninen, M.Sc.
Doctoral candidate

Email: marianna.i.manninen(at)utu.fi

Postal address:
University of Turku
Department of Chemistry
Vatselankatu 2
FI-20500 Turku
Finland